Create a Compelling

Video
We get it . . .
​
Producing an amazing video can be well . . .
​
OVERWHELMING.
​
​
TAKE THE STRESS AND UNCERTAINTY OUT OF YOUR NEXT VIDEO.



Award-winning creative concepts

Scriptwriting

Utilizing the best production crews

Stress-free filming

Editing that brings your video to life

Distribution that connects with your audience
WE OFFER TURNKEY, PROFESSIONAL VIDEO SERVICES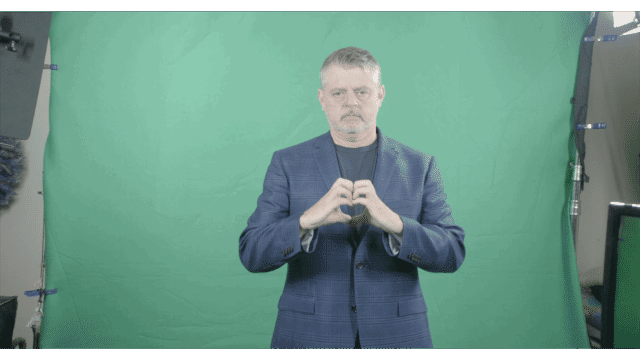 A Focused Video Changes Everything
We focus on your business's message as a foundation in order to make the best video that your audience will respond to. Not all video production companies are the same.  Like most small businesses and organizations, you might feel uncertain or even frustrated knowing you need to launch a video campaign or create a marketing video that will represent your brand or move your message forward. Do you worry that the video might waste time and money? Cant come up with original ideas? Or maybe you've tried to self-produce your video, which looked terrible and was nowhere close to your video vision? We know the frustration of trying to find a turnkey video production company to produce a video that will help grow your business and not break the bank. At White Lens Productions, we've helped businesses across central Texas for over 20 years connect and grow their audiences with amazing videos using our proven video marketing framework, giving them peace of mind with videos that pay for themselves over and over — based on the Storybrand Framework and our over 20 years of experience.
White Lens Productions is Different by Design
The White Lens Productions Process
Ready to tell your business's story and attract and convert new customers?

Using our proven "Video Marketing Framework" ensures your video will get results.
Let's determine the key ingredients for your video, your budget and what will determine a WIN for your video once produced.
CONNECT WITH YOUR AUDIENCE
Whether your goal is to raise awareness or drive more sales, we deliver a video that will help you accomplish the thing that matters: growing your business.
White Lens Productions has been trusted by local Austin, Central Texas, and national companies for video content creation and video production for 20 years
A few of our trusted partners
"White Lens Productions exceeded our expectations on our video campaign. The video was the highlight of the night everyone LOVED the video, and we finally felt our donors get us. " -
Chaney Barton-Nichols
Marketing manager - Hand to Hold
You deserve a video marketing partner that has one goal for

you,

to produce unbelievable videos that grow your brand.
The One Video Every Company Should Have On Their Website

---

Ready to showcase your business or organization with a full video tha...

---
Selected Video Projects




A small sampling of some of our video production work.




Turnkey video production services include writing, storyboarding, shooting, editing, graphics, and delivering your video.